Tween/Young Adult books
The Royal Spy

A Princess Tale book 1

If only deciding who you are was easy.

For Princess Katie, making her choice is quite a challenge, made worse when her two worlds collide. If she choses to be a princess she'll be a failure in the eyes of her father, but if she chooses to remain a spy she'll miss out on the life she was born to live. Under the guise of a princess who is there to win the heart of the prince, she is sent to spy on a neighboring country. But this mission proves different from the ones that she is used to. She's seen secret passages, and betrayal but she's usually hiding in the shadows, not having tea with the queen or bantering with the prince.

If she had spent more time as a princess maybe this quest wouldn't be so hard.​

Buy your copy today

Like this story check out the free short story that features Katie before this book takes place, called: Loyal to The Crown. This story is exclusively available for my

newsletter subscribers.

Lady A

A Princess Tale: Book 2

Lady A is in terrible danger, an annoying side effect of her brother's latest scheme. Forced to run for her life from a madman she must return to the one place she vowed never to go again or die. After a failed attempt on her life leaves her without a name and her memories. Lady A must fight to regain them in order to help the prince defeat the madman. But will she remember in time? Or will she lose everyone and everything she loves?

​​
Buy your copy today: On Amazon and Amazon Kindle Unlimited
---
The Sleeping Curse

A Princess Tale Book 3 COMING SOON!!


Princess Reanna has a difficult choice to make. Fall in love with the one man she hates, or be cursed to sleep for eternity.
​A retelling of Sleeping beauty.



Like my A Princess Tale Series?
Books 4 and 5 are also in the works. More info about them will hopefully be coming soon! Thanks for checking these books out!
​

---
Powered by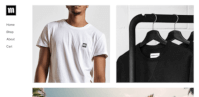 Create your own unique website with customizable templates.